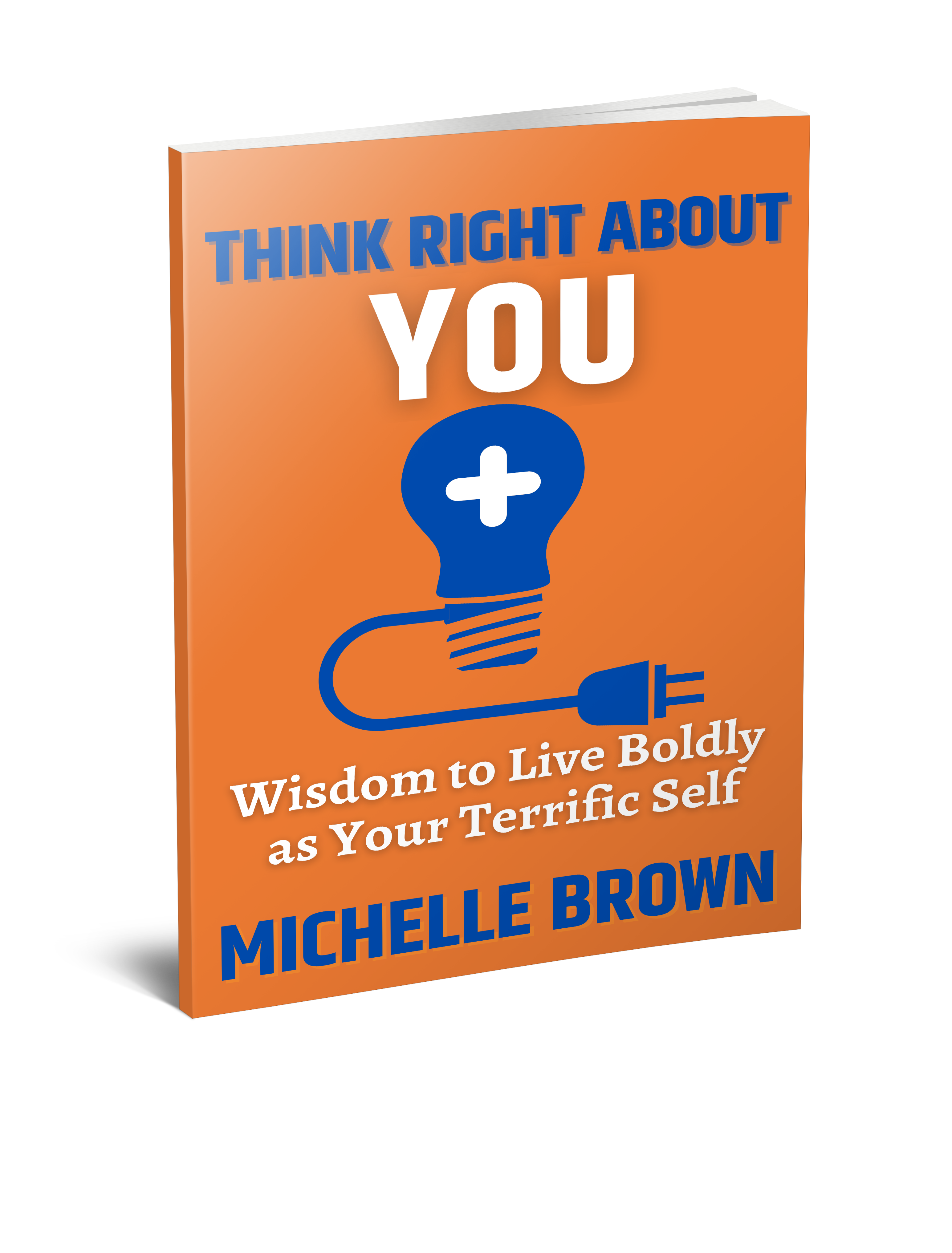 "Being bold is not an imposition on someone else. It is an internal work that will illuminate your life exuberantly." In her newest book, Michelle, shares wisdom and insight that will help you live boldly and authentically as who God created you to be with the right thoughts about being yourself. It's time for you to live the life you are called to live in Christ. If you are tired of struggling to be yourself because you are insecure about what makes you unique or you are trying to please others, you will be empowered to move from the sidelines of your life and into purposeful action with joy and intention.
Each chapter closes with Prophetic Encouragement from the Heart of God to answer the question, "What's So Special About You?"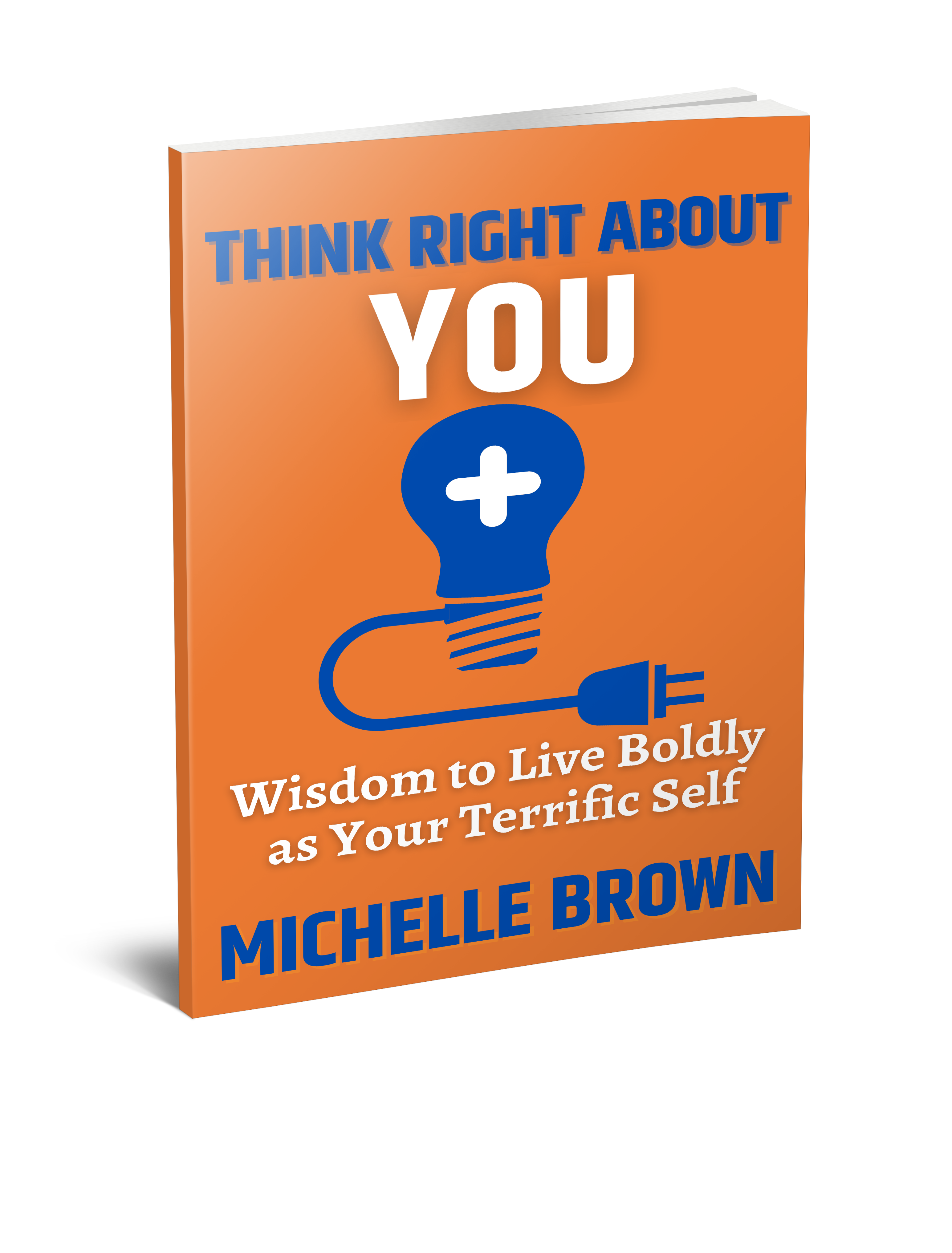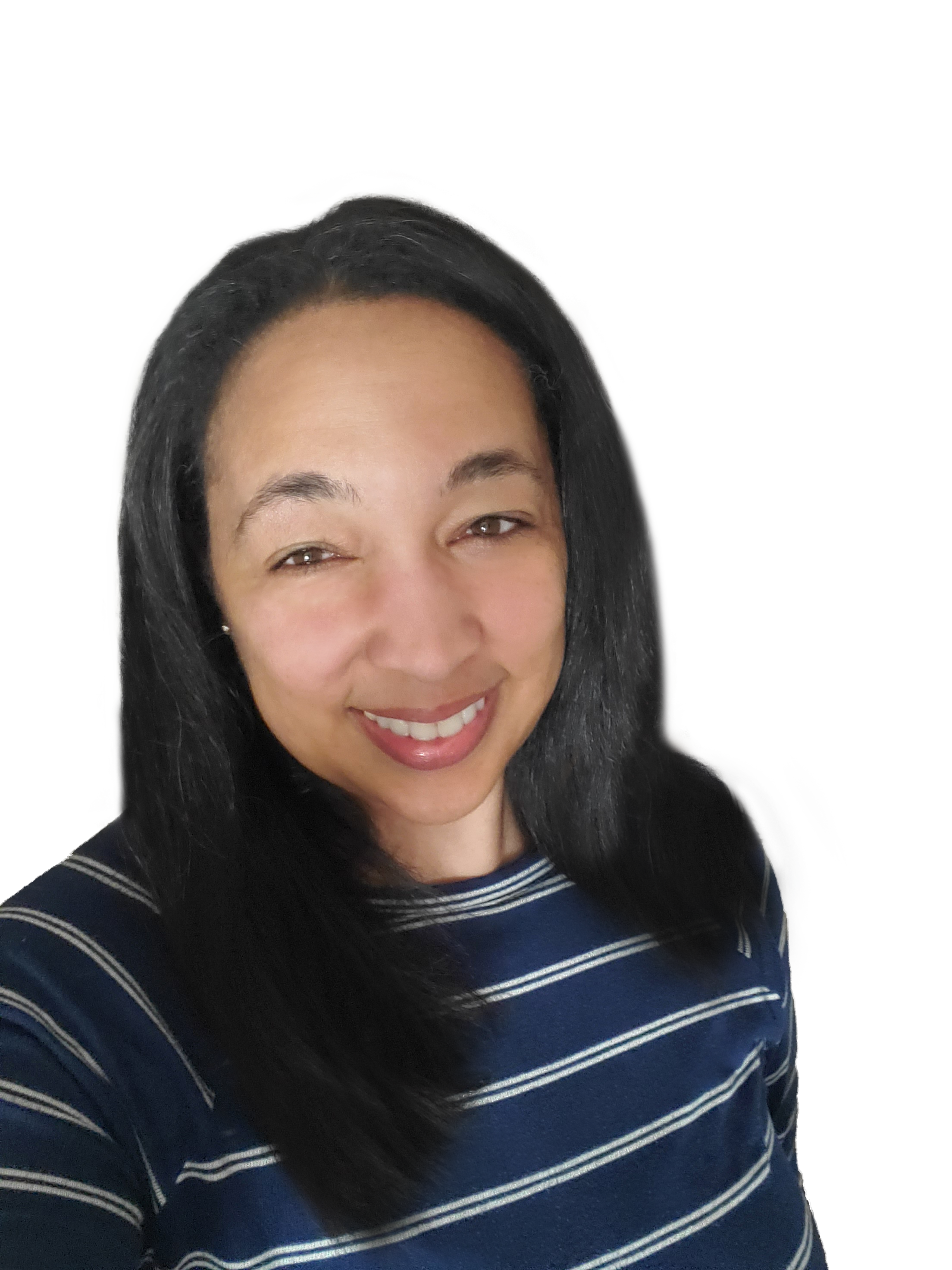 A Word From Michelle Brown
I'm so glad you are here! I've written books and created journals, both guided and lined to empower and encourage you on your life's journey. My newest book, Think Right About You: Wisdom to Live Bold as Your Terrific Self was birthed out of my coaching practice Think Right About You. I have overcome thinking wrong about myself and limiting my potential because I associated boldness with being overbearing. Now, I realize it is my boldness that allows me to be myself without apprehension. The definition I share will help you embrace how terrific you are with confidence. Helping my clients live a more fulfilling life is what I love to do. I am excited for you to read some of the wisdom I have gathered as an Empowerment Life Coach and through my other life experiences.
This book will be a great pair with the My Happy Thoughts lined Journal. You can capture the date and freely write your positive thoughts. This journal encourages 100 Days of Happy as you create a habit of replacing negative thoughts with positive ones. Get notified about our #Happythoughtschallenge by subscribing below.
Life Coach, Writer and Speaker.
Come Out From Discouragement! Embracing Your Identity as God's Daughter of Day is for the woman who senses she is on the verge of greater things. She knows there is more for her to do, but discouragement stands in the way. You will learn how to fight the fear of what is ahead and not focus on past disappointments.
Guy and Michelle were ecstatic that she was pregnant. They had high expectations, but they never thought to expect the unexpected. What this couple experienced before, during, and after the severely premature birth of their son, Tres, will fill you with wonder and faith in God.
These journals guide you with daily prompts and questions to answer
and some provide information and education.
This is a heavy content journal that asks you questions about your vision and desires as you learn the step- by-step principles of the acronym B.E.L.I.E.V.E.
This guided journal will teach you the Be Still Process that outlines how to create a presence for God to invade and hear His voice. In ten weeks, you will create a habit of hearing God from a peaceful posture.
Night time is a powerful time to prepare yourself for the next day. As you wind down, your mind is open to possibilities. This guided journal will help you set intention for the next day and reflect on the day's activities. You will document what areas you excelled in and where there is room for improvement. This journal promotes personal growth because it utilizes the power of intention.
There are 1440 minutes in the day. What we do with them matters. This planner is for scheduling weekly meals and goals -all 52 weeks of the year. 1 Corinthians 14:40 reminds us that everything we do should be done in decency and in order. This planner will help you organize your life in a way that benefits your overall wellness.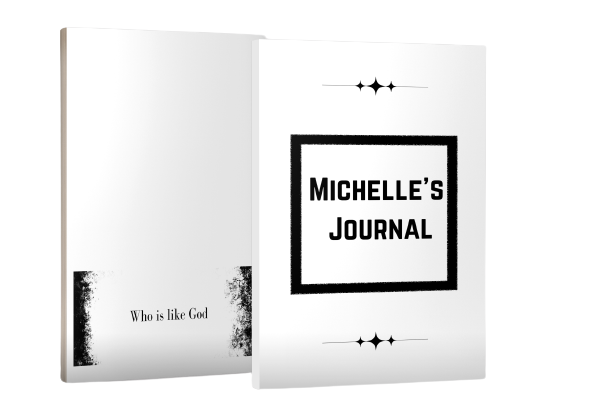 Where are my Michelle's at? This special edition journal is for my fellow Michelle's around the world, to walk out the meaning of our name, "Who is like God" to capture what we hear the Father saying to us. Beautifully lined for you to write what you hear or desire to remember by writing it down.
MY HAPPY THOUGHTS JOURNAL
Are you ready for 100 Days of Happy? This lined journal gives you the freedom to capture your happy thoughts. There is a place for the date so you can track your progress.Replacing your negative thoughts with positive ones is an exercise of repetition that will shift your mindset.